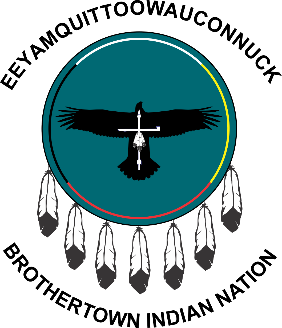 The Brothertown Indian Nation possesses the inherent authority to make membership determinations. Enrollment is based upon descendancy from one of three previously certified rolls – 1839, 1901, or 1967.
Many Brothertown descend from multiple individuals because members of the Tribe intermarried as a way to strengthen relationships and family lines across the parent tribes.
If you have questions about your enrollment status or enrolling a minor child, please contact the Enrollment Committee. 
If you need to update your member information, please complete the Member Form and submit to the Brothertown Office.
If you need a new member ID or to renew your existing membership ID card, please complete and submit the Brothertown Member ID form here…