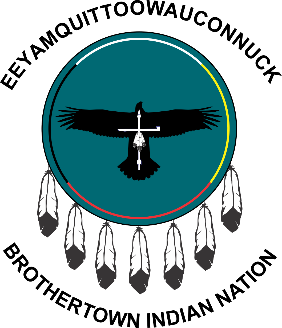 The Brothertown record of service began with the American Revolution serving freedom for almost 250 years. Many of our members have given their lives in service to our country while protecting the freedoms and ideals we hold dear.
Our tribe's legacy of service extended not only in peacetime but to virtually every American military conflict including:
American Revolution with the colonists (19)
War of 1812
Civil war (122)
WWI
WWII
Korea
Vietnam
Middle East (Desert Storm, Afghanistan)
And in times of peace
Brothertown veterans do not only serve their Brothertown nation but continually answer the call of the United States of America as well. When one thinks of any of these wars Americans have fought, do they visualize Native Americans? If not, they should, Native Americans consistently have the highest record of service of any ethnic group. We are proud of the sacrifice the Brothertown Indians have made (our ancestors, those who have served, and those currently serving).
**We are diligently working on updating all our veteran information for the website – If you are a veteran, please make sure to fill out the Brothertown Veteran's form here… and email or mail it to the BIN office.
Please take a moment to reflect on the names included on the Brothertown Veteran's Memorial wall here…
In the best tradition of the Brothertown of giving a helping hand when needed, Paul Werth (US Coast Guard E-8 Retired / Disabled Military Veteran) has offered to help if anyone who either has any questions regarding VA Benefits or needs to be pointed in the right direction, they can reach out to Paul by emailing him here… and/or 360.920.5773.
Kutapatush (thank you in Narragansett), Paul!
Important deadline from the VA: File Your PACT Act Claim by Aug. 9th, 2023 – for more details click here…
Use these links for veteran services information:
Some of the Brothertown Civil War Veterans
Horace Welch Civil War 17th Wisconsin infantry, Elisha Schooner Civil War 21st Wisconsin infantry, Edgar Dick Civil War 21st Wisconsin infantry, Cyrenous Welch Civil War 2nd Wisconsin Cavalry, William Johnson Civil War 2nd Wisconsin Cavalry
A few selected veteran stories from the Brothertown Indian Veteran ancestors:
The American Revolution:
Indian participation in the Revolution was less restricted by law than for the Blacks (not an acceptable term today, but used during the 1700s, i.e., "black soldiers") in Connecticut. Many of Connecticut's Indian Soldiers were from the Mohegan tribe which resided in New London County. Future Brothertown founder Joseph Johnson was no exception. He traveled with the objective of promoting the Rebel cause. He tried to mediate between the rebel colonies and the Oneidas and their "Six Nations" allies. The climax of these efforts came on February 20, 1776, when he met with, "His Excellency General Washington" at his Cambridge, Massachusetts headquarters, and offered to undertake a mission to what he called the "Back Nations," that is, to tribes beyond the colonies' frontiers.
General Washington gave Joseph Johnson a letter:
February 20, 1776
"Sir:
I am very much pleased to find by the strong recommendations you produce, that we have amongst our Brothers of the Six Nations a person who can explain to them the Sense of their Brothers on the dispute between us and the Ministers of Great Britian. You have seen apart of our Strength, and can inform our Brothers, that we can withstand all the force, which those who want to rob us of our Lands and our Homes can send against us. You can tell our friends, that they may always look upon me, whom the Whole United Colonies have chosen to be there Chief Warrior, as their brother. Whilst they continue in Friendship with us, they may depend upon mine and the protection of those under my command.
Tell them that we don't want them to take up the hatchet for us except they chuse it, we only desire that they will not fight against us. We want that the Chain of Friendship should always remain bright between our friends of the Six Nations and us. Their attention to you, will be a proof to us that they wish the same. We recommend you to
them, and hope by your Spreading the truths of the Holy Gospel amonst them, it will Contribute to keep the Chain so bright, that the malicious insinuations or practices of our Enemies will never be able to break this Union, so much for the benefit of our Brothers of the Six Nations and of us. And to prove to them that this is my desire, and of the Warriors under me, I hereto Subscribe my name at Cambridge this 20th day of February 1776.
G. Washington.
Written by a secretary and signed by George Washington."
The War of 1812
The Article covers our ancestors while in Brothertown New York. Written by Lion J Niles:"1784-1829: Pressures on the Tribe: Stockbridge Indians in New York: 1784 – 1829).
"The Stockbridge's and the neighboring Brothertowns again fielded a company of 48 warriors in June 1814 to join the American Army under General Jacob Brown at Niagara. They possibly crossed into Canada with the main army and took part in the taking of Fort Erie."(Credit: https://www.mohican.com/history).
The Civil War: 122 members of the Brothertown Indian Nation volunteered and served in the Civil war.
One sad story of a promising Brothertown was William Fowler (1815 – October 10, 1862). He was a Native American politician and the first non-white legislator in the Wisconsin territory (before Wisconsin became a State in 1848. He served in the 1845 session of the Legislative Assembly of the Wisconsin Territory, representing Calumet County and other northeastern counties, and was later treasurer of Calumet County. Fowler enlisted in the United States Army, in the 21st Wisconsin Volunteer Infantry Regiment, during the American Civil War when he was in his late 40s. He was wounded at the Battle of Perryville—his first combat experience—and died of his wounds at Sulphur Springs, Virginia, on October 10, 1862 (credit: David Fowler: Wikipedia).